It's finally here! Young Thug's project Slime Language has just dropped under his Young Stoner Life label. 
Don't call it an album, Slime Language is a compilation project, as Thugger puts it, that enlists potent features from the likes of Lil Uzi Vert, Gunna, Lil Baby, Jacquees and more.
Check out our favourite bars below in our list of 10 Best Captions To Use On IG From Young Thug's Slime Language.
 I put some rings on my fingers, hand shinin' like the Thriller - "Tsunami"
- Use this caption when you need to show off.
 Pull up to your block and takin' your cookie, call me Bernie - "Gain Clout"
- Let you're followers know you're out here, and you won't be messed with. 
 Diamonds on me dancin', got me lookin' like Michael Jackson - "Oh Yeah"
- Iced out on the 'Gram? Grab a great caption to show off your hardware. 
 I need my bags, man, I'ma come through like Aladdin - "Audemar"
-  You're a hustler, baby. 
 I just can't get my palms to stop itchin' - "Chanel (Go Get It)"
- Get money, flex for IG.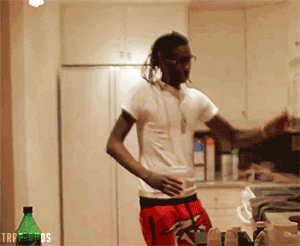 All four my pockets got the Klumps, I'm Eddie Murphy - "Dirty Shoes"
- If you've gotta brag, use a clever caption like this. 
 So much blue cheese in these pants, look like the money huggin' me - "Goin Up"
- When you're fit is fire and designer.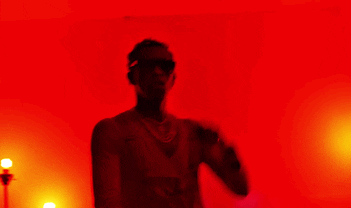 I told all the ops every time I see 'em it's on sight - "January 1"
- Warn your haters while also looking lit on the 'Gram.
 Money, money, callin in, when I answer phone like, what it do - "STS"
- To be used for: money phone pics, expensive 'fits and after you've had a long week of hustling. 
 You ain't gang gang gang gang gang, why you talkin'? - "Slimed In" 
- Squad only. 
Please reload