A$AP Rocky just released his third studio album, Testing, with features from Kid Cudi, Skepta, Kodak Black, French Montana, Frank Ocean and more. The album lives up to the hype as Rocky switches his style up while crossing genres but overall he makes the album work in his favour.
Rocky's been know to drop some solid quotable lines in the past and Testing is no different. Check out the 10 Best Line To Use On Your Next IG Caption From A$AP Rocky's Testing below. 
1. Gang! Gang! I tell her come fuck with the gang - "A$AP Forever Remix" 
- Lit pics with the squad deserve the right caption. Try this. 
 2. Comma, dollar signs, I'm about my Franklins - "Distorted Records"
- Mo' money, more captions needed to flex on the 'Gram.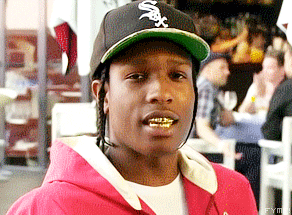 3. Can't forget that I'm golden, can't forget where I'm going - "Fukk Sleep"
- Equal parts confident and inspirational. 
 4. I hustle, I flex, the world, is mine - Skepta "Praise The Lord (Da Shine)
- Shine, but don't forget to let the world know. This caption works best if you've been off the grid for a minute but need to let your followers know you've been working. 
 5.  I don't brag about it 'cause it never really matter - "OG Beeper"
- When you got it but don't need to flaunt it...but kinda want to flaunt it. 
 6. Ain't a killer so don't kill the vibe - "Kids Turned Out Fine"
- Summer mood: Good. Vibes. Only.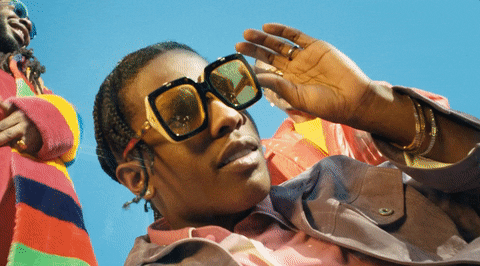 7. Twenty years later and God still ain't make no errors - "OG Beeper"
- *Insert your appropriate age here*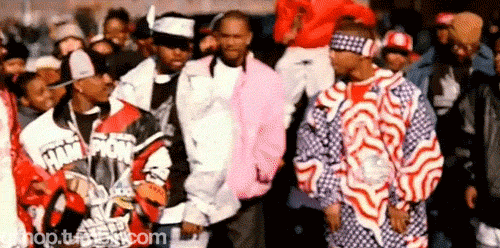 8. Cam'ron had us wearing pink, from the cradle to the grave - "Hun43rd"
- Looking fly in pastel or bubblegum? Pay homage to a few of Harlem's finest with this caption. 
 9. Had to let your heart go, I guess you need it more - "Changes"
- Sub your ex with this caption. But make sure you're looking sauced up first.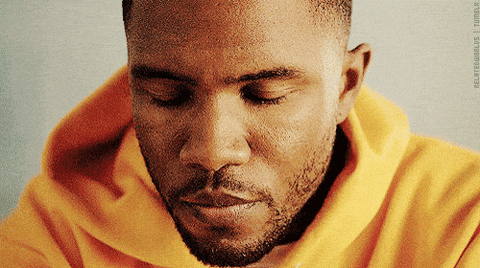 10. You're speakin', speak up then, you're thinkin', you're overthinkin' - Frank Ocean "Purity"
- Recommended for candid poses looking off into the sunset or for pics with a strong message. 
Please reload