Playboi Carti's anticipated album Die Lit recently dropped and shot to number 3 on the Billboard 200 Charts. It's safe to say with features from Lil Uzi, Travis Scott, Skepta, Nicki Minaj, Young Thug, Bryson Tiller, Chief Keef and more the 19-track project is worthy of it's praise. 
We made sure to give the whole album a listen listen (or five) and pick through the best lyrics to use on your next IG caption. If your flexing a new watch, smoking loud or have a few baes on your arm at one time, these captions are perfect for you. Check them out below. 
1. Shawty know what's up, shawty want a rockstar - "Love Hurts"
- Feeling like a rockstar and wanna flex your bae? Try this caption.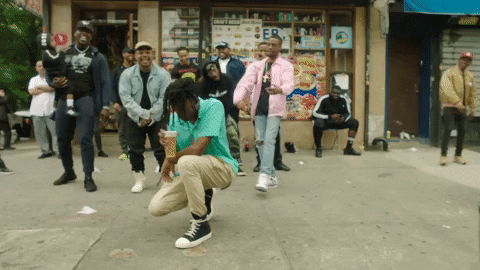 2. Nickelodeon, yeah, way I got that slime - "Lean 4 Real"
- This caption is best used for squad pics and showing love to your real ones.
3. Money on the floor just like some shoes - "Shoota"
- If you're making it rain or catch a fire video flexing in the strip club, Carti provides the perfect caption. 
4. You bitches' chances lookin' slimmer than my waistline - Nicki Minaj "Poke It Out"
- Feeling cold af? Use this line when you want to throw the most shade. 5. You a copier, Yeah you like to copy shit - "Choppa Won't Miss"
- What do they say about imitation being the best form of flattery?  Sometimes you gotta let 'em know you still see 'em though. 
6. Me and the dawgs smokin' nothin' but nasty - Young Thug "Choppa Won't Miss"
- Smokin' that loud with your crew while posting on the 'Gram. You'll need a great caption so try this.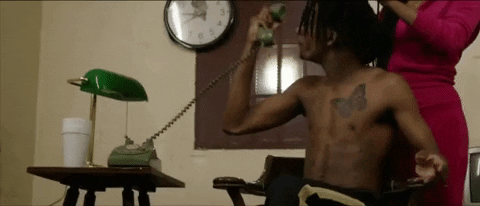 7. Know what I'm saying, real playa shit - "Middle Of Summer"
- Cuffing season is over. Do you this summer and let your followers know you won't be locked down. 
8. My chain too cold, chandelier - Old Money
- Some days you need to flex your ice and if you do, don't worry about thinking of a caption. This one is perfect. 
9. Baby no cap, baby no cappin' - "Right Now"
- When you're telling the whole truth and nothing but the truth. 
10. GTA, look at us run the streets - Skepta "Lean 4 Real"
- Keep your business lowkey, but make sure your followers know you're the man in these streets. 
Please reload