I think I speak for everyone when I say the new N.E.R.D album was the music that no one saw coming and now no one knows how they existed without. No_One Ever Really Dies is everything we need while equally being nothing like anything we've ever heard before.
The album was inspired by the turbulent state of the world and touches on everything
from racism and police brutality to existentialism and self determination.  
The trio managed to seamlessly blend hip-hop, neo-soul, jazz and pop into a 51-minute
creatively iconic album and the track list features some legends including Kendrick, Andre 3000 and Rihanna.  
If you haven't had time to listen to it since it dropped last Friday, you need to re-evaluate your life and get it together. With the correspondent release of Eminem's album
Revival and Jeezy's Pressure you might be able to craft a decent argument. Maybe.  

If you're looking for IG captions, tweets or quotes that can be used in your everyday life, I got your back. Check out the 10 Best Lines from N.E.R.D's No_One Ever Really Dies below.
1."The truth will set you free, but first it will piss you off" - Pharrell (Lemon) 
 - FACTS. Stand in your ugly truths and accept all parts of yourself to become a better 
you.  
 2.  "I get it how I live it, I live it how I get it" - Rihanna (Lemon) 
- Flex on your haters with this caption/tweet and show them your grind. 
#Rihannacanrap 
 3. "You can lift your mood without it being touched, ay" - Pharrell (Voilà) 
- Caption this under a pic of you looking happy and glow-y af. 
4. "Karma makes sure tears will drop" - Shay Haley 
- Let your haters and people who've crossed you know what they got coming to them.  
5. "Soon or later sides gon' switch​ / You know Johnny got that itch How many more of us gotta see the coroner? Slain by the same badge, stop, wait, brake, fast!" - Kendrick Lamar (Don't Don't Do It) 
- "Don't Don't Do It!" is an emotional song dedicated to the fatal shooting of Keith Scott, 
an unarmed black man in North Carolina. This song has potential to turn into an 
anthem in support of the Black Lives Matter movement the same way "Alright" did from 
Kendrick's To Pimp a Butterfly. 
6. "Walking around with the energy of the hot summers" - Pharrell (Esp) 
- The ultimate energy glow up.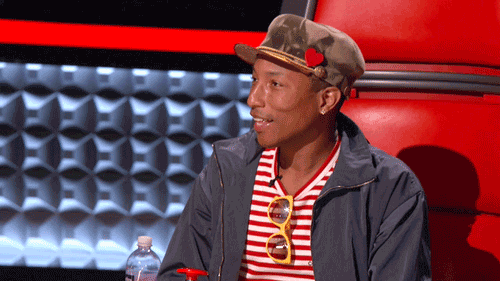 7. You know that you got it right when people ask, "Hey, what are you on?" - Pharrell 
(Esp) 
- I think we'd all striving to be on Pharrell's wavelength (and skin care regiment). 
8. "You can't see your life, until you sit and watch it" - Pharrell (Lighting Fire Magic 
Prayer) 
- Caption this under a pic of you on your self reflection/self love journey.  
9. "All the pretty girls wanna be my heaven" - Pharrell (Rollinem 7s) 
- Me too, Pharrell.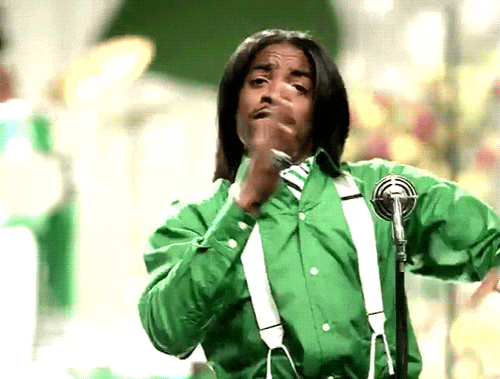 10. "But I deserve same as white niggas, I thought" - Andre 3000 
- Tweet this out to look toward and aspire a better and more equal future.  
Please reload