In case you've been living under a rock, Drake's More Life playlist dropped last Saturday March 18th earning 88.9 million streams on Apple Music and another 61.3 million on Spotify in the first 24 hours of its release.
Many fans were left feeling nostalgic with songs like "Teenage Fever" reminding them of the old Drake and some of his most beloved tracks like "Marvin's Room" and "Take Care". An article from XXL Magazine quoted: "The project finds Drizzy playing up to his strengths and charting old territory in a refreshing manner."
The playlist reaffirmed Drake's ever-present role as current King of the hip-hop game, but more importantly More Life left us with 22 tracks and 81 minutes of music to sift through and curate the perfect Instagram captions.
In the coming weeks your feeds will be filled with any and all lyrics leading back to More Life. You're guilty, we're guilty. It's ok. We picked out the 10 best lines to up your IG caption game below.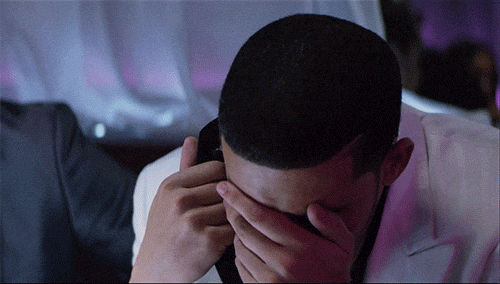 1. "I need you to stop running back to your ex, he's a wasteman" - Drake (Blem)
- Use this caption to motivate yourself or motivate your girls to find a new man.
 2.  "My heart is way too frozen to get broken" - Drake (Madiba Riddim)
- 'When you're feeling savage AF and wanna stunt like nobody can hurt you. 
 3. "I heard your new shit and I'm kissing my teeth" - Drake (KMT ft .Giggs)
- Rappers, use this diss line on your next pic to throw shade at your rival.
 4.  "I know I deserve more I just never said it/ Two middle fingers as I make an exit" - Drake (Lose You)
- Use these lyrics as a caption to front on your ex-ting, your ex-friend, your ex-life
 5. "Watch out for me I'm about to glow" - Drake (Glow ft. Kanye West)
- This one can be used for pretty much any pic. Pair with hashtags #selfie, #workflow, or #gymlife… the whole world is about to be glo'd up.
6. "Passionate from miles away" - Drake (Passionfruit)
- For the soft and sentimental pics.
 7. "She wanna get married tonight/ But I can't take a knee cuz I'm wearing all-white" - Drake (Gyalchester)
- Expect to see this lyric captioning every pic all white outfit pics this summer.
 8. "Move for me when ya extra" - Drake (Blem)
- When all of a sudden everyone is extra.
 9. "Voodoo spells put on my life/ They won't work, they all have tried" - Drake (Madiba Riddim)
- This line is for the haters.
 10. "I'll probably self destruct if I ever lose, but I never do" - Drake (Do Not Disturb)
- Because we are all winners here.
Please reload